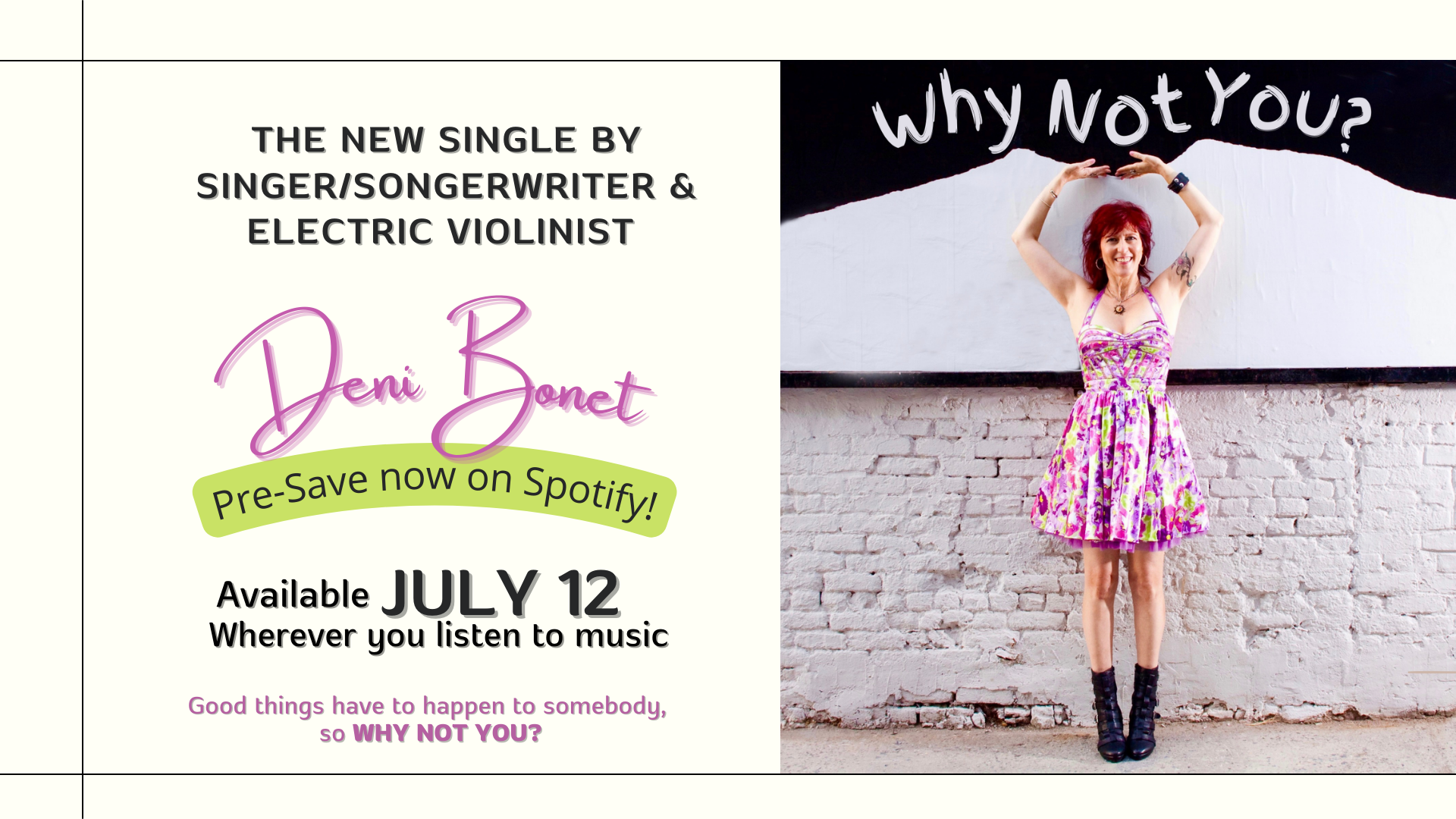 WHY NOT YOU, the new single from Deni Bonet! 
PRE-SAVE NOW on Spotify!

Good things have to happen to someone. WHY NOT YOU?
Deni Bonet is a U.S. born singer/songwriter, electric violinist, and multi-instrumentalist. Bonet has performed and recorded with Cyndi Lauper, R.E.M., Sarah McLachlan and many others. Her previous appearances include Carnegie Hall, The Great Wall of China, the United Nations, and the White House for President Obama and President-elect Biden. She has recently been a soloist with the Baylor Symphony Orchestra, the Symphonic Pops of Long Island, and the Danbury Community Orchestra. For the past several years, Bonet has been touring in the U.S. and Europe. She was awarded a grant in 2019 through the Arts Envoy Program of the U.S. Government to spend a month's residency in Africa teaching violin, songwriting, and rock 'n roll at a music college in Zanzibar. She also performed concerts for the U.S. Embassy in Dar es Salaam, Tanzania. Bonet has released several CDs of her own music, including the critically-acclaimed "Bright Shiny Objects" on Sony/RED.